Sustainability Report
Sustainability has been a driving force at TVA since its creation in 1933. Our mission then, and now, is to serve the people of the Tennessee Valley to make life better. To deliver on that promise, we build sustainability into everything we do—every decision we make, every project we undertake.
For TVA, it means ensuring our ability to provide the people of the Tennessee Valley with low-cost and reliable electricity, a healthy environment and a prosperous economy—without compromising the ability of future generations to do the same.
Our sustainability aspirations include:
Being best-in-class in reliability and price to power the future of the Valley
Setting the standard by taking smart risks to drive creative solutions for TVA and the communities we serve
Being the destination for difference makers – we believe the best in each other, give our best to each other and expect the best from each other
Standing for progress in our communities – earning the trust and advocacy of our customers and stakeholders
Delivering affordable rates and investing in the future
The goal of this sustainability report is to provide information that transparently and succinctly highlights the energy, environmental, economic and societal impacts of TVA's everyday activities. As we mature our sustainability reporting program, we will work with stakeholders and communities on what sustainability objectives and metrics are most important to the Valley and how we attain those.
Explore the Report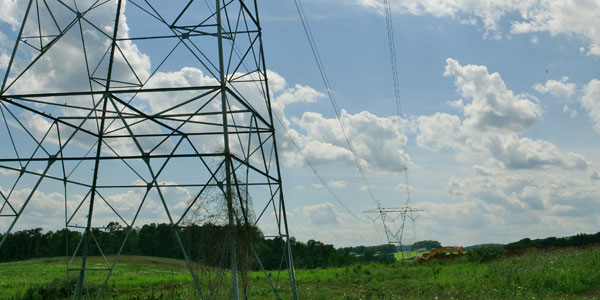 DELIVER - Energy
We improve quality of life in the Valley by delivering reliable, affordable, and increasingly clean energy.
Learn more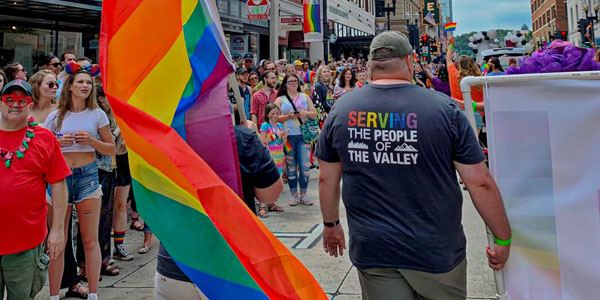 CARE - Environment
We care for our natural and cultural resources, our employees, and the Valley.
Learn more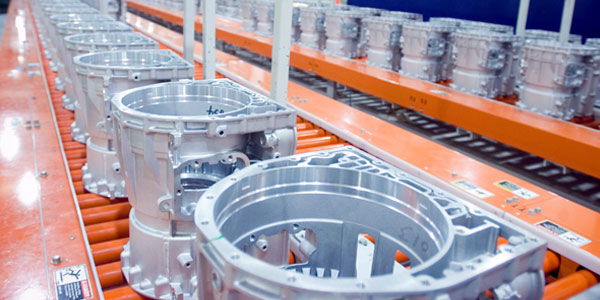 INVEST - Economic & Community
We invest in the Valley through quality job creation; using a competitive, diverse supplier base; and advancing innovation.
Learn more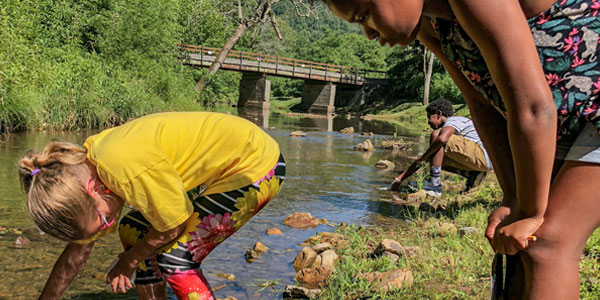 PARTNER - Social Responsibility
We partner with communities and customers to improve quality of life in the Tennessee Valley.
Learn more
How We Made Life Better in FY19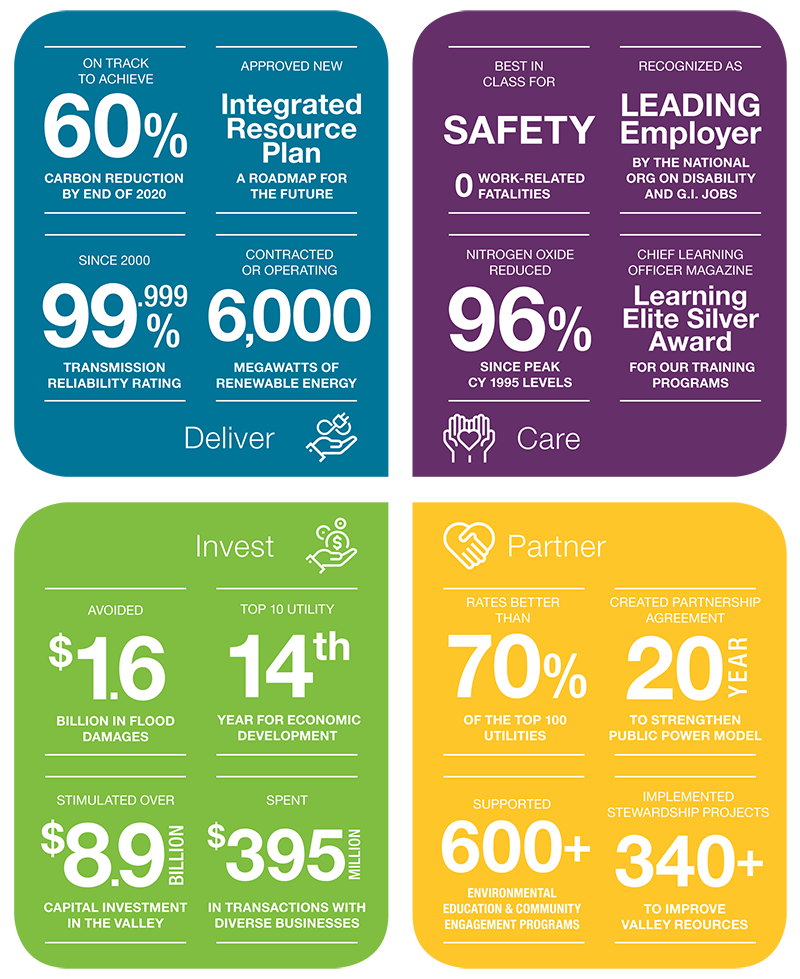 View FY2019 Sustainability Report
Interested in Sustainability?
Want to learn more about TVA's sustainability work around the Valley and join us on this journey? Subscribe to our monthly newsletter to stay up-to-date on our sustainability projects and efforts.