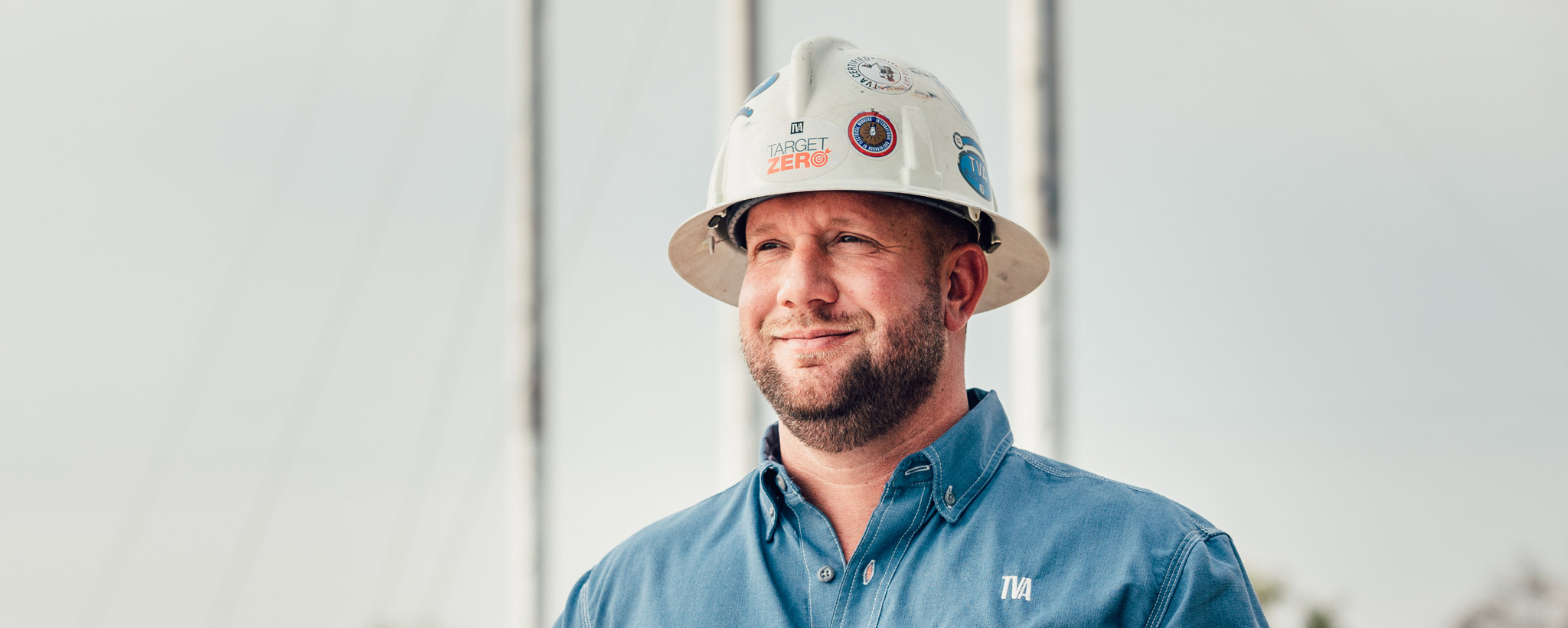 The Strength of TVA Is Its People
At TVA, we are powered by people – nearly 10,000 employees who strive to make life better in the Valley.
We are talented and passionate individuals who live by our values of safety, integrity, inclusion and service. And, we each bring our unique and best selves to work every day, drawing strength from our diversity while cultivating a culture of inclusion.
Our focus on values and efforts to create an environment where everyone is included, respected and welcomed makes us a destination for difference makers.
---
Nearly 10,000 Employees
The backbone of the workforce
Named the No. 2 Employer In the State of Tennessee
On Forbes' list of America's Best Employers
Named a 2020 Leading Disability Employer
by the National Organization on Disability
Veterans make up nearly 20% of the workforce
National recognition as a:
Top 10 Military Friendly® Employer
Military Spouse Friendly® Employer
Largest contributor to the Helmets to Hardhats Program
In the US, in partnership with NABTU, serves on the Helmets to Hardhats Board
2020 Diversity Impact Awards™ Top 10
Enterprise-Wide ERG Award By Association of ERGs & Councils
---
Code of Excellence
150 TVA Ambassadors to improve the culture
Highest Craft Employee Satisfaction Rate In TVA recorded history
---
Unions
60% of employees Represented by unions
17 different unions Represent TVA employees and contractors
Two historic 10-year agreement extensions With unions
---
Safety
Top Decile In recordable injury rate
Top Decile In serious injury rate