Reports
TVA places a high priority on accountability. These publications reflect the essence of TVA's operations and report on its performance in sustainability, strategic planning, financial health and more.
Featured Reports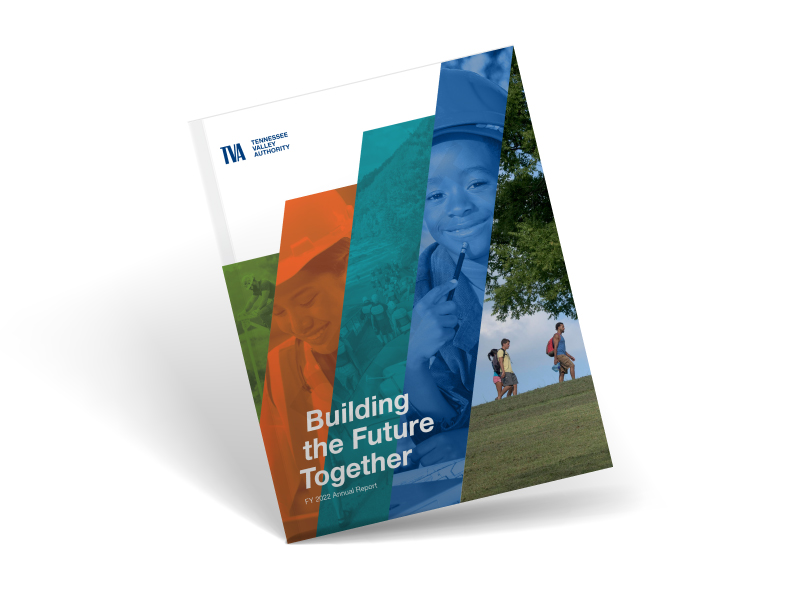 Annual Report
The strength of TVA is its people, committed—each and every day—to improving the quality of life for communities and people we are privileged to serve.
Read the Annual Report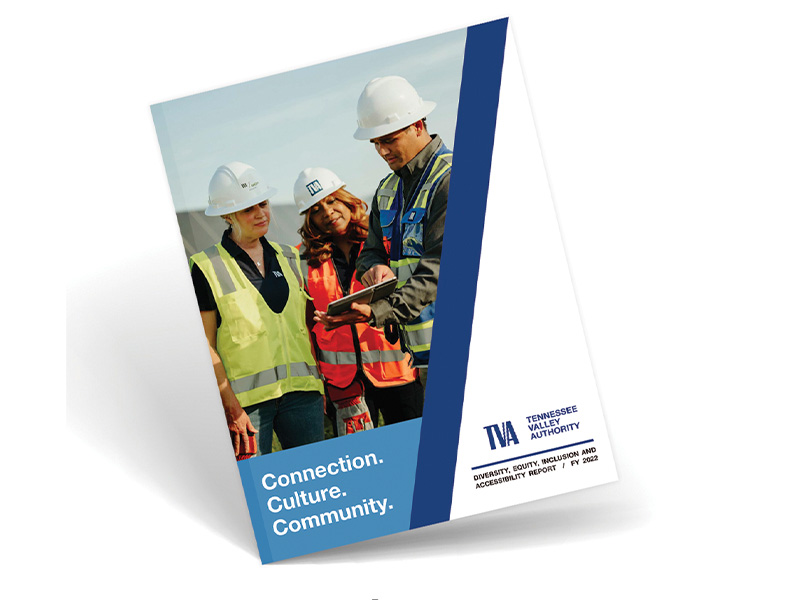 DEIA Report
At TVA, inclusion is our way. Only by embracing diversity of thought and talent among team members and stakeholders will TVA achieve its vision for an equitable future.
Read the DEIA Report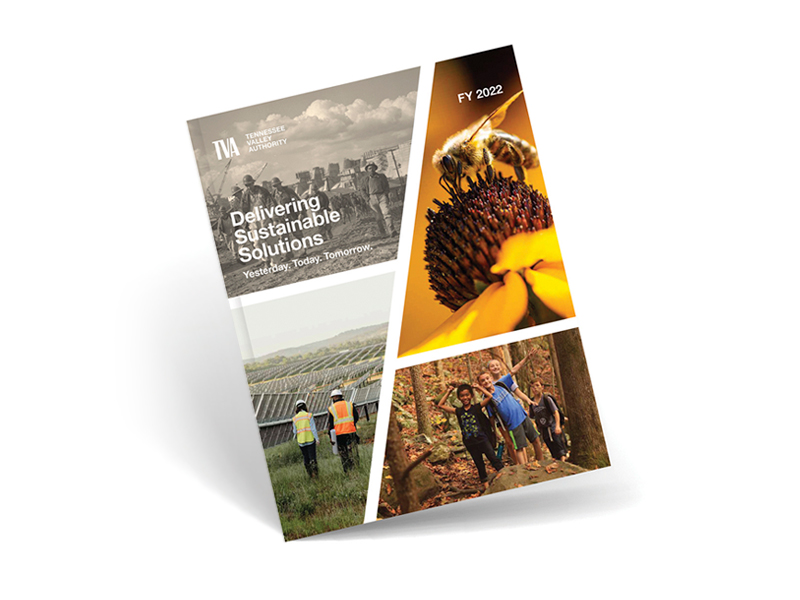 Sustainability Report
Throughout its history, TVA's focus has been building a better tomorrow for the people we serve; and it will be for decades to come. Our 2022 Sustainability Report highlights our efforts to lay the foundation for a brighter tomorrow.
Read the Sustainability Report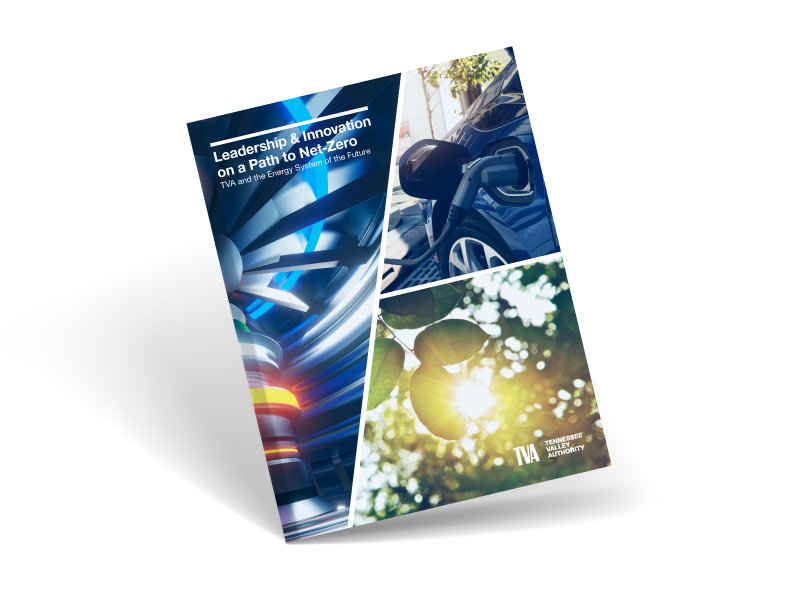 Carbon Report
We are committed to providing cleaner, reliable and affordable energy in the Tennessee Valley and engaging in environmental stewardship in a balanced and ecologically sound manner.
Read the Carbon Report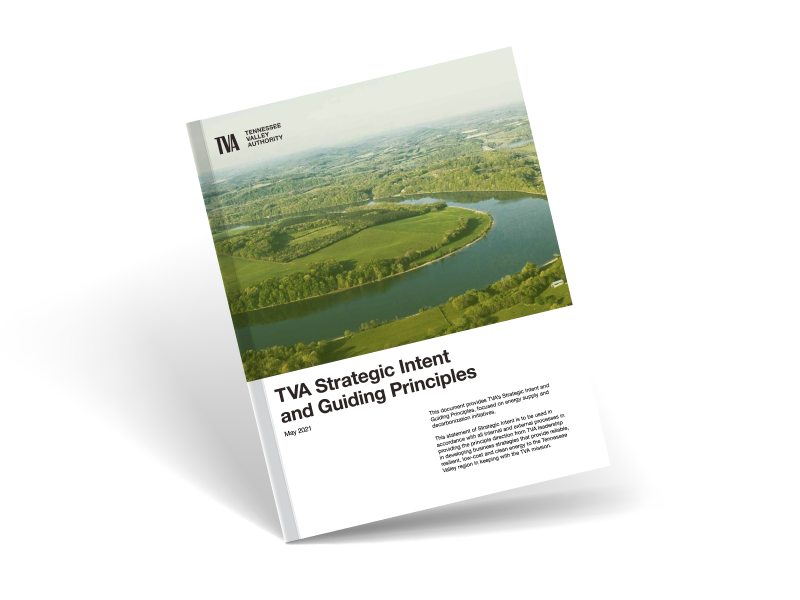 Strategic Intent and Guiding Principles
TVA's strategic intent and guiding principles help direct our business strategies for providing reliable, resilient, low-cost and clean energy to the Tennessee Valley region.
Learn about the principles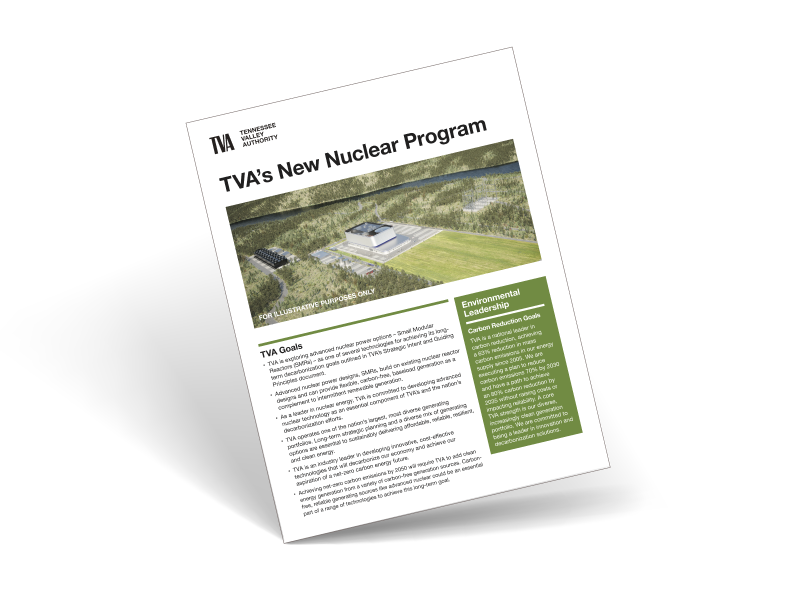 New Nuclear Program
TVA is exploring advanced nuclear power options—Small Modular Reactors (SMRs)—as one of several technologies for achieving its long-term decarbonization goals.
Learn about the program