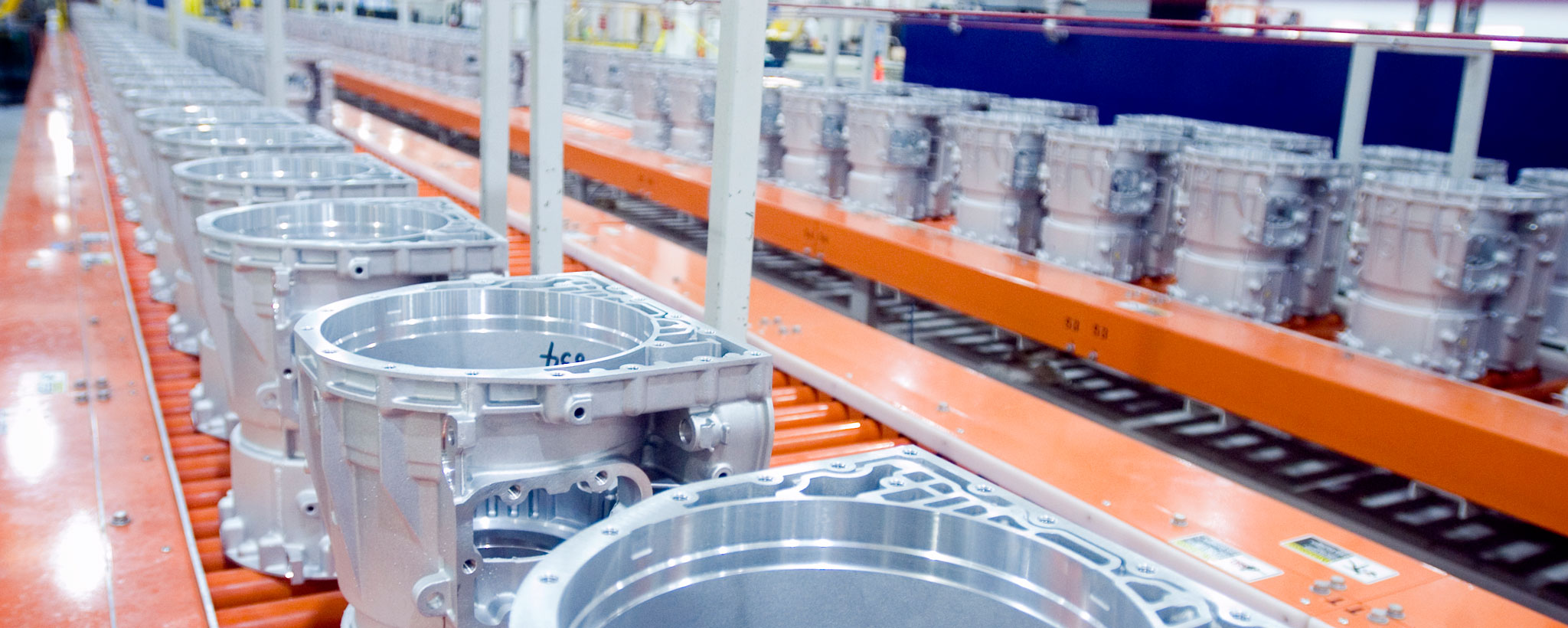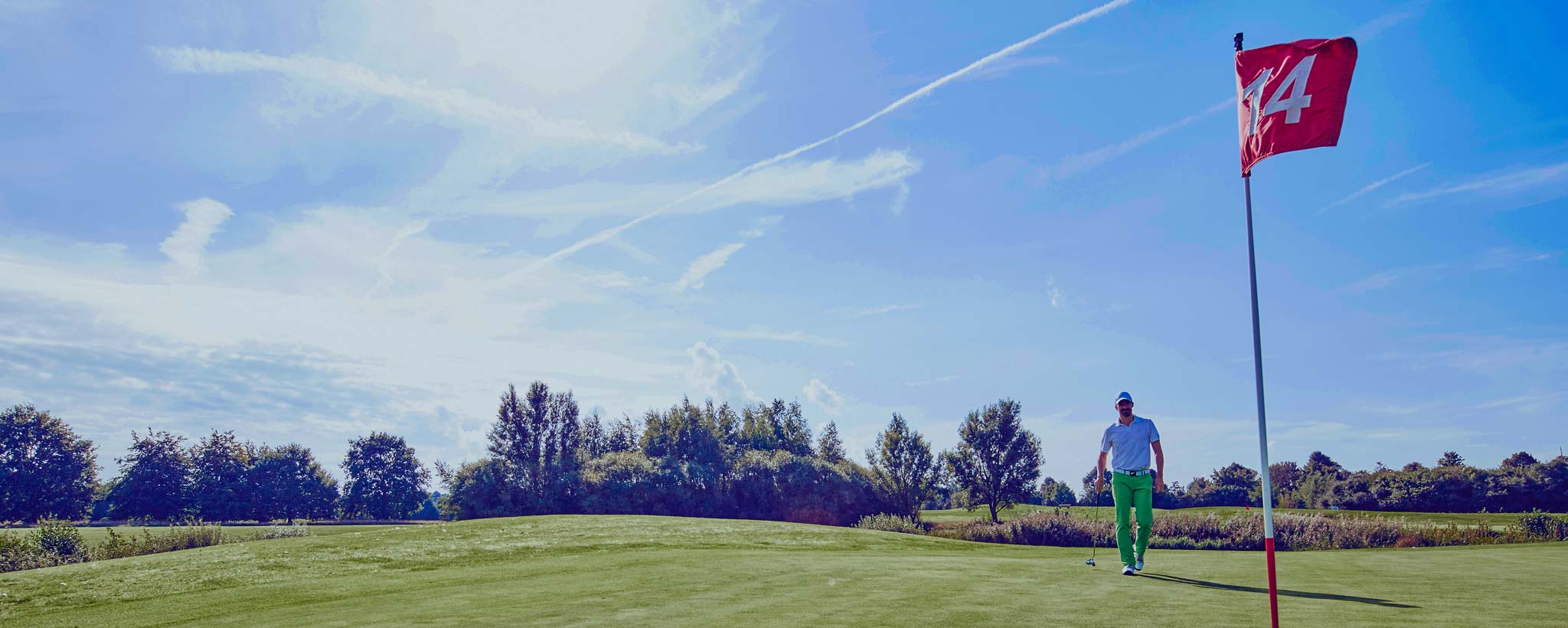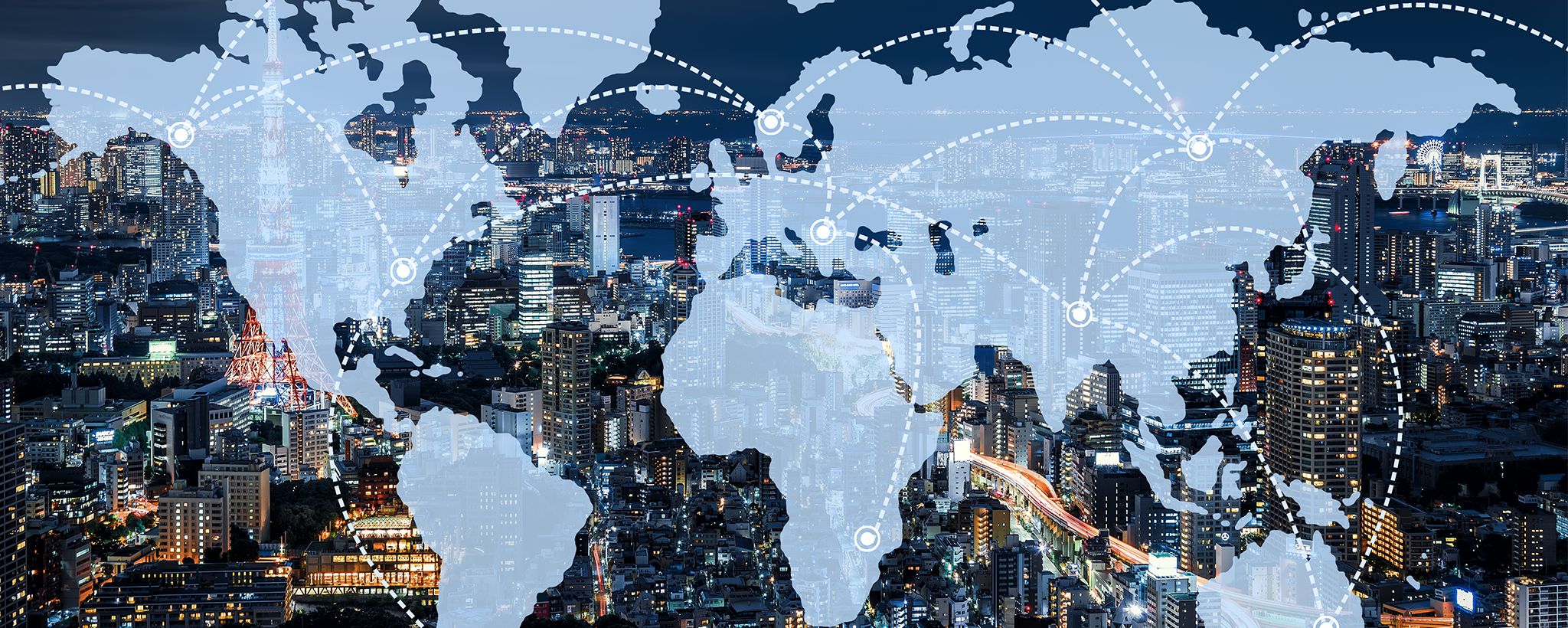 Economic Development
About TVA Economic Development
TVA Economic Development serves the seven states that make up the TVA service area—almost all of Tennessee and parts of Mississippi, Alabama, Georgia, North Carolina, Virginia and Kentucky. Through our partnerships with other economic development organizations, we help foster capital investment and job growth in the area. Site Selection magazine has named TVA one of the top 10 utilities in economic development for the fourteenth straight year.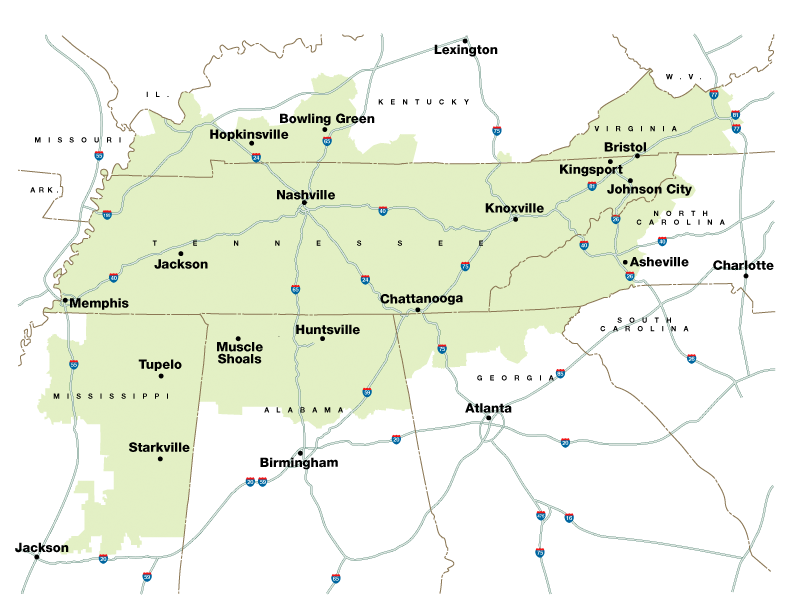 TVA Economic Development works to attract new companies—which results in more jobs and investments in the Valley—and to engage existing businesses and industries to help them grow in a sustainable way. We are committed to serving our communities and corporate citizens to help them achieve lasting success in our dynamic, prosperous region. Working in concert with our partners—regional, state and community organizations—we offer site selection services, incentives, research and technical assistance to help companies locate, stay and expand existing operations in the Tennessee Valley.
Together, we help the region create opportunities that make life better for the people in the Valley.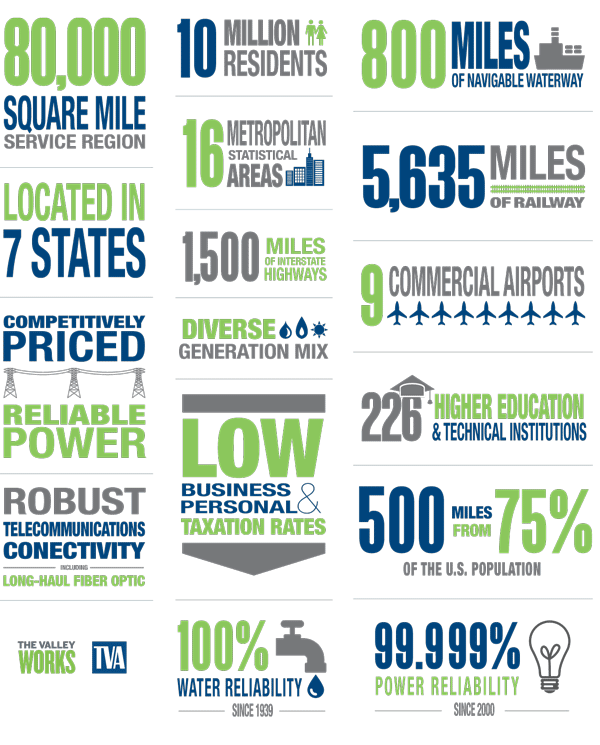 TVA Site Selector
Need help finding just the right home for your company within TVA's seven-state region? Let our Site Selector suite of tools help. With Site Selector, you'll be able to search 2,000 available job sites in our GIS database, get key demographic information about subregions inside the Valley, access an assortment of maps and learn much more about the benefits TVA Economic Development offers.
Why wait? Get started today.
Visit tvasites.com
Attract New Business
Finding locations for business and industry in the Tennessee Valley.
Find your new home.
Engage Business + Industry
Nurturing communities and businesses for long-term economic prosperity.
Learn more.
Serve: Teamwork with Partners
Partnerships throughout the region help us create incentives packages that work.
Get information now.
Our Team
At TVA Economic Development, we have an array of specialists to help you meet your needs.
Meet the team.
Economic Development News
Amazon
Amazon, a leading global electronic commerce and cloud computing company, announced plans to locate its newest, high-tech fulfillment center in Memphis, Tennessee. Plans for the project include the creation of 1,000 new, quality jobs. This site will be the first in Tennessee to utilize innovative Amazon Robotics technology.
MINTH Group
MINTH Group, a leading designer and manufacturer of structural body, trim and decorative parts for the automotive industry, announced plans to expand operations in Lewisburg, Tennessee. Plans for the project include the creation of 250 new jobs, and the construction of an additional 230,000 square foot facility to support the company's additional production.
Adient
Adient, a leading automotive seating manufacturer, announced plans to expand operations in Henderson County, Tennessee. Plans for the project include the creation of 330 new jobs and $23.5 million in the Lexington facility.
Ajinomoto Foods
Ajinomoto Foods North America Inc., a leading manufacturer in the frozen food industry, announced plans to expand operations in Oakland, Mississippi. Plans for the project include investing $27.3 million to increase capacity.