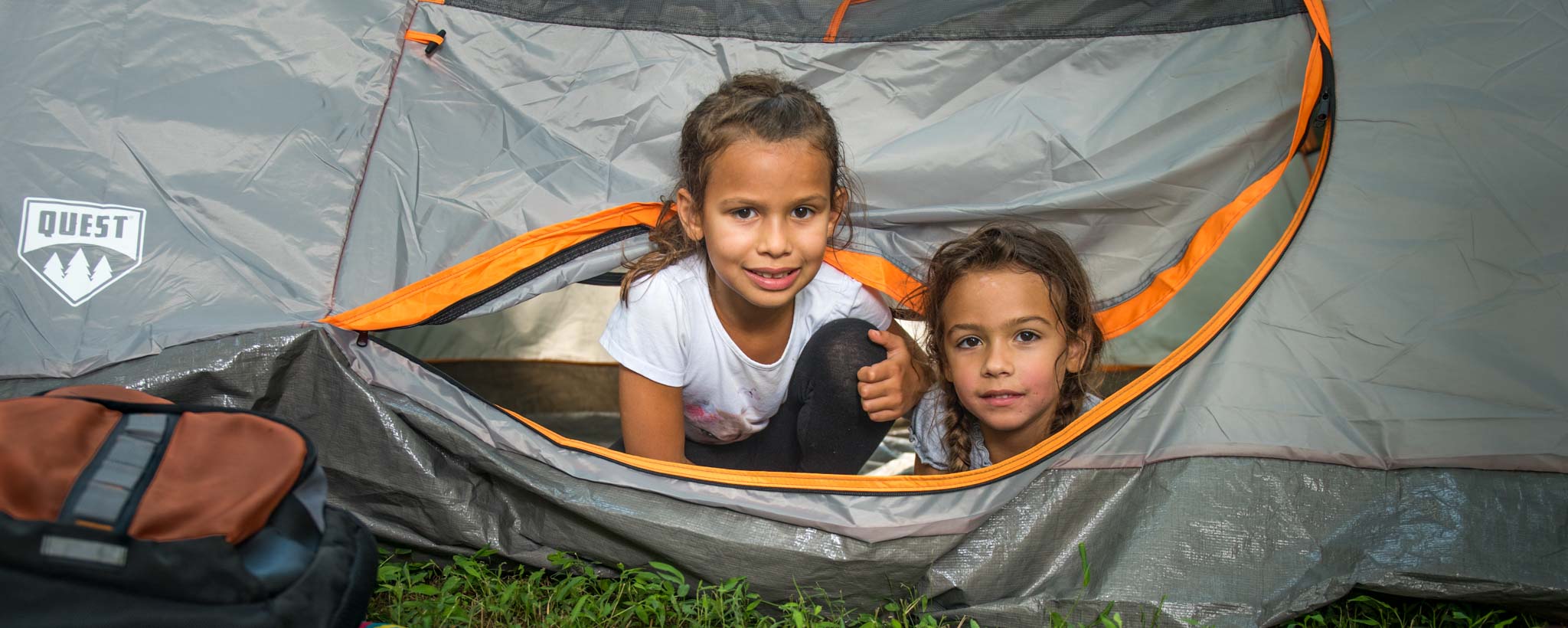 TVA recreation areas, trails and undeveloped lands are open with the exception of the following, which are closed for maintenance:
Kentucky Dam West Bank Road (walk-in access to fishing areas is still permitted)

Tellico
Visitors are requested to continue to follow physical distancing and other public health guidelines issued by the
Centers for Disease Control and Prevention
while at TVA's recreation areas.
Camping
If you want to be surrounded by some of the most beautiful scenery in the Southeastern United States, plan a stay with TVA. TVA offers hundreds of campsites among its six dam reservoir campgrounds, available from March 15 to November 15.
All six campgrounds are now managed by Recreation Resource Management (RRM) under a concessionaire agreement with TVA. This has allowed an expansion of services that includes new campground stores, wireless access, an online reservation system and more.
Here's a sampling of what you'll find at the campgrounds to help you make memories that will last forever:
Cherokee Dam Campground near Jefferson City, Tenn.: With a picnic pavilion, basketball court and children's playground, this is a terrific meeting place for a family reunion.
Douglas Dam Headwater Campground + Tailwater Campground near Sevierville, Tenn.: At the Headwater Campground, multiple boat ramps offer easy access to some of the Valley's best bass fishing. The Tailwater Campground offers easy access to the Great Smoky Mountains.
Melton Hill Campground near Lenoir City, Tenn.: High-tech energy efficiency facilities meet a beautiful natural setting at this TVA demonstration property. Click here to learn more about energy efficiency at Melton Hill.
Pickwick Dam Campground near Savannah, Tenn.: TVA's Pickwick Dam Reservation Campground was severely impacted by the recent flooding in the Tennessee Valley. TVA's Pickwick Dam Tailwater Recreation Area, Campground and Wharf Road are all closed until further notice. Nearby Botel Lane is reopened. Watch for high water and please do not cross concrete barriers. We will update this web page as new information becomes available. You may also contact the Public Land Information Center at plic@tva.gov or (800) 882-5263 for information.
Watauga Campground near Elizabethton, Tenn.: The Appalachian Trail intersects with trails here, making for some truly world-class hiking.
Fees, Reservations and Other Information
The length of stay is limited to 21 days during the high season (May 1 to Sept 30) and 30 days in the off-season (Oct 1 to April 30, excluding closure dates). RRM offers seasonal sites for a monthly rate at a portion of the campsites at Cherokee and Pickwick. Seasonal sites allow campers to stay up to the full season (two month minimum). See the rate sheets for those two campgrounds to see which campsites are open to seasonal renting.
Other information—including opening and closing dates, rates, rules and reservation details—can be found on Recreation Resource Management's website: camprrm.com.
Campground Rules
Learn about what's okay and what's prohibited before you go to ensure you have a blissful, happy experience camping in the great outdoors. Everyone stays well and plays well when they follow some basic rules for keeping the peace on TVA's recreation areas and campgrounds.
Campground rules and regulations
Rules for TVA day-use areas and picnic pavilions
Want to Rough It?
You can camp in the wild—sans facilities—on undeveloped TVA public lands. Learn more about recreational opportunities on these lands.
Tennessee Valley Camp-Right Campgrounds
TVA's Tennessee Valley Camp-Right Campgrounds program recognizes those campgrounds on TVA land that are committed to environmentally responsible practices, and that share our passion for protecting the environment. Find a campground near you.
Burn Local

Camping with firewood is a traditional way of enjoying the outdoors. However, moving firewood from county to county can spread pest infections that kill trees. To prevent the spread of these destructive pests, TVA recommends buying firewood that was cut locally, preferably within the same county where it will be burned.
---

It's always a good time for fun on the Tennessee Valley's lands and waters. Not sure where to start? We have you covered! Check out some of the best recreational activities on our reservoirs. While you're enjoying the lakes, trails, picnic areas and campgrounds, share your own stories and photos on Instagram using #TVAfun.
---
River Neighbors Newsletter
Get the all the latest news and inside information about recreation on TVA public lands and lakes.