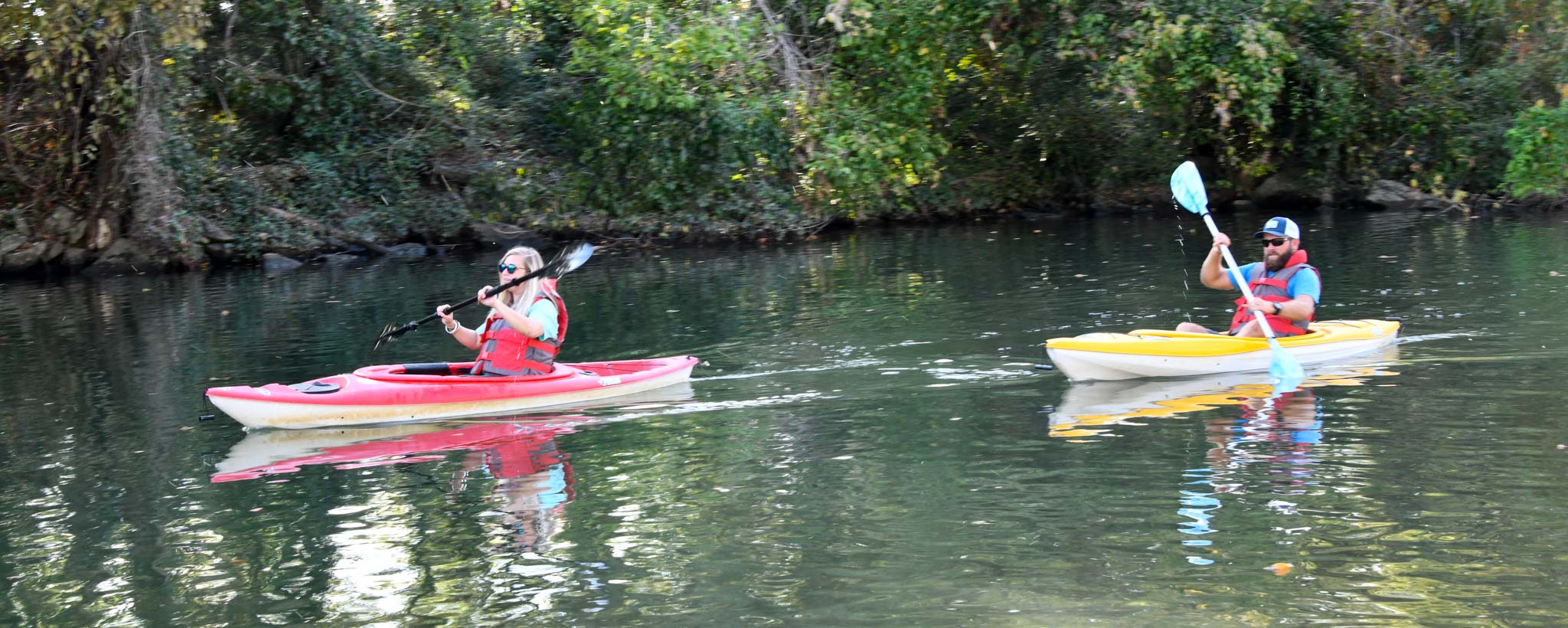 Paddling Adventures
Paddlers looking for something new to do around the Tennessee Valley can find inspiration in our water trail guides.
To say there is something here for everyone is to understate the case. You can find a water trail near Knoxville or Chattanooga, or paddle through rural areas in western Tennessee so pristine you'll swear the world's been made afresh.
You can find short trails that can be completed over the course of an hour or two—or choose multi-legged trails that take days to complete. And of course you can choose water trails that take you to campgrounds, parks, picnic areas or swim beaches to add dimension to any water excursion.
Water Trail Guides
Water trail guides offer back-pocket information about some of the Tennessee Valley's best places to paddle. They include maps; information about stream access points; surrounding public land, wildlife management areas, state and county parks, and other locations for fun; and pointers on safety and being a good steward.
To find out where you can get physical copies of our water trail guides, see the list of retail locations. To learn how you can participate as a retail outlet, contact the Public Land Information Center.
Find a Boat Launch
Looking for a good spot to put in? Our interactive recreation map shows every boat launch and recreation area on the TVA public lands surrounding the Tennessee River watershed.