Shoreline Permits
At TVA, our goal is to protect the shoreline of the Tennessee River watershed while supporting recreational access to the waters we all enjoy. That's why Section 26a of the TVA Act requires that a permit be attained before any shoreline construction activities—such as building a dock or stabilizing the shoreline—begin.
TVA continues to receive a large volume of shoreline construction permit requests. The high number of projects and the required federal regulations have slowed the process beyond the typical 100 day timeline to receive a final permit. Please be aware of this as you submit your request.
Also be aware that TVA field offices remain closed. You may submit your application online or mail it to the appropriate TVA Regional Office. We are happy to answer your questions at the Public Land Information Center.
TVA must be able to ensure that your project is in alignment with our integrated management of the river for multiple public benefits, which include recreation, flood control, navigation, power generation and water quality. The Section 26a permitting process—explained in the Permit Tutorial video—helps us do that.
About the Process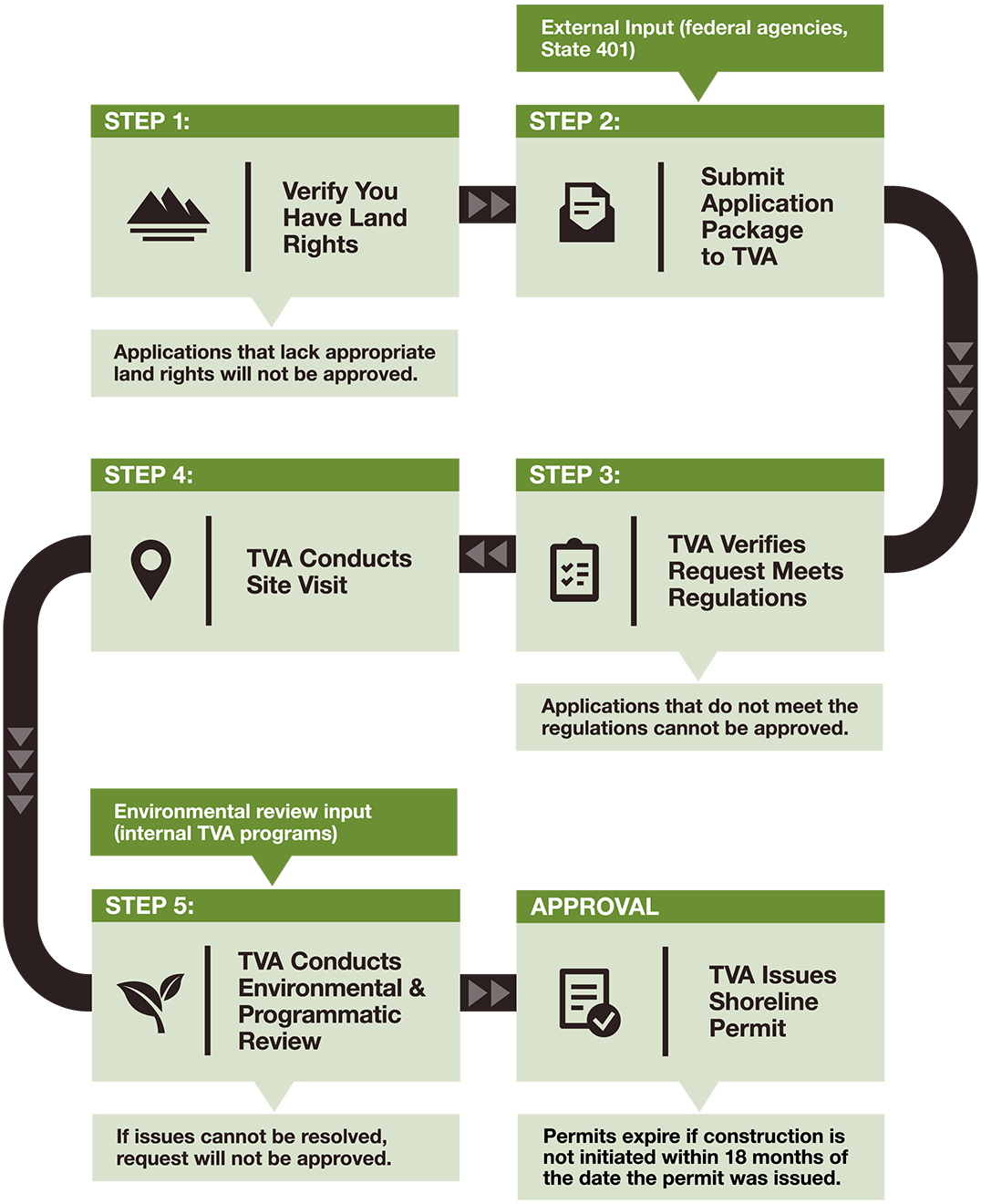 For a detailed walk-through of the shoreline permit application process, see our application instructions.
To find out more about Section 26a and how it applies to your permit situation, read our FAQ.
Are you exempt? Probably not. Learn more about Section 26a jurisdiction.
Is your dock grandfathered? Maybe. Find out more in our FAQ.
PLEASE NOTE: You may also need additional permits from your state's water quality office. If you need a permit from your state's water quality office, TVA may not be able to issue your 26a permit until you obtain that permit or a waiver. Please contact your state's water quality office early in the process to minimize delays in receiving your 26a permit.
Meet Our Watershed Representatives